MANERBA SPA / Mantova, Italia

Manerba S.p.A. is a company, with headquarters in Mantua and production facilities in Gazzuolo, which has been operating in the office furniture sector since 1969.

The corporate identity is based on three values ​​that are very difficult to assemble, which constitute the uniqueness and strength of Manerba. DNA is everything. Founded in Mantua in 1969, based in the historic Torelli building, MANERBA is a company that has always breathed the art of living and working well.

For over 2,000 years nature, art, technology, gastronomy, fashion, commerce coexist and flourish in Mantua, spontaneously practicing words from other worlds: sustainable, wellness, green, smart, cool, empathy, sharing ...Manerba is a 100% Italian SME, a transparent company that offers all the guarantees and certifications of the industrial structure. At the same time, the small size and operational agility allow it to accommodate the customizations and needs of customers, both large and small.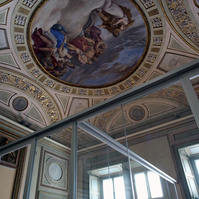 Work with our own background