GEISHA HOUSE / Dubai, UAE

"From Kyoto in 1920 to Dubai Marina in 2020, a tradition that evolves over time".
Until 2013, Geisha House was one of the most attractive Asian and fusion food establishments on the American West Coast.
Over the years, many celebrities have enlivened the Hollywood nightlife with shots of themselves in this atmospheric Los Angeles restaurant.
The Geisha House has now spread beyond the Old Continent, deciding to set up shop in one of the hottest locations in recent years: the Dubai Marina waterfront.
When we at G-Design® became involved in the design of a new graphic for the restaurant, we took a deep breath, cleared our minds and began to analyse what we had in our hands.
An icon of Japanese food and wine culture had migrated to the coolest place in the world, Hollywood, where it has left an indelible mark for years; a #Branding concept that cannot forget the past, nor transfigure itself for a reopening, but must allow itself to be embraced by a new culture in which it can be projected: the United Arab Emirates.
The solution was a #GraphicDesign that embraced the iconic elements of both cultures: symbols of respect and helpfulness, on precious damask surfaces, enriched by the luxurious modernity that surrounds them.
This was the G-Design® concept for Geisha House Dubai Marina.
These are the areas in which we have acted!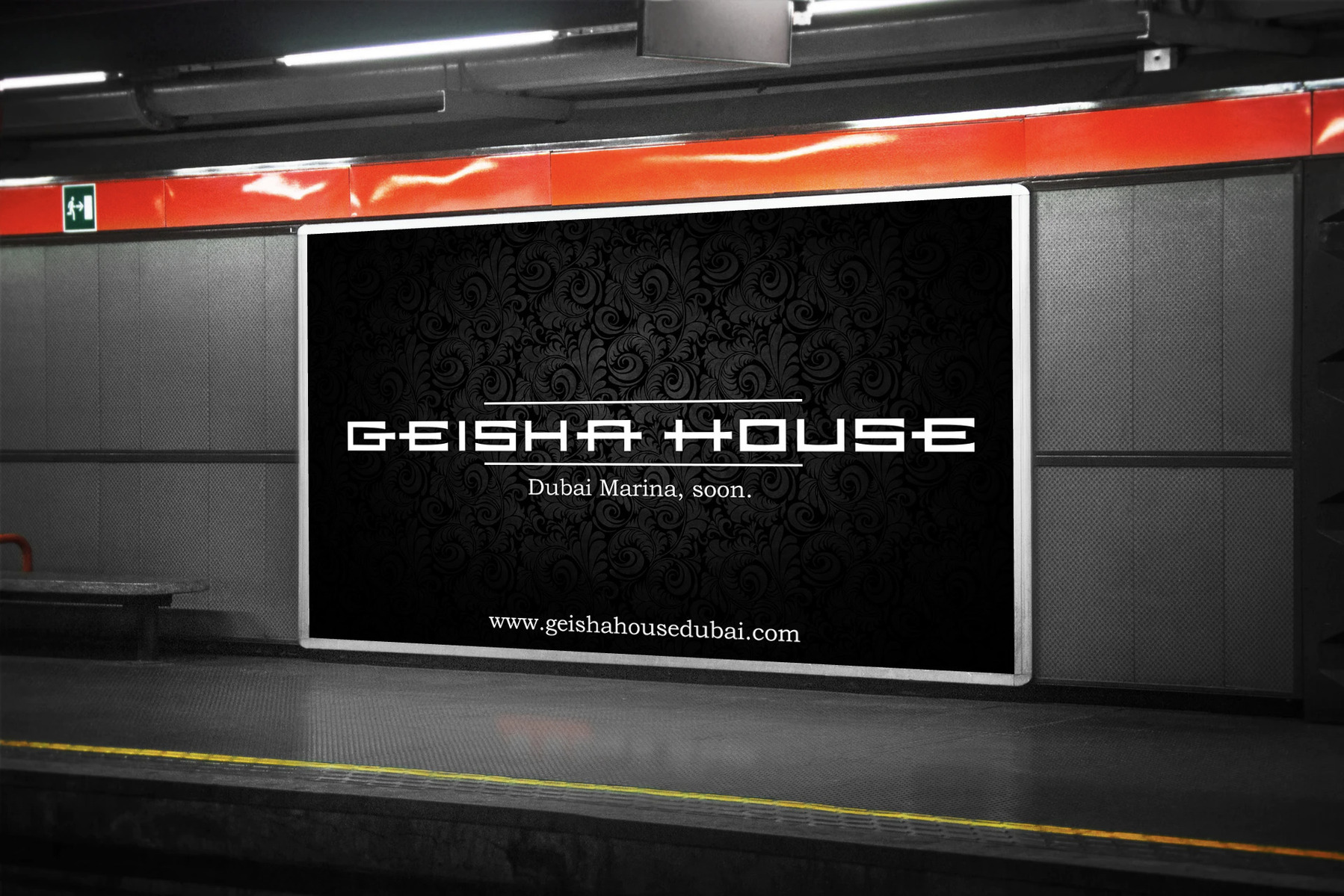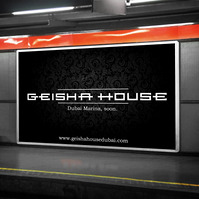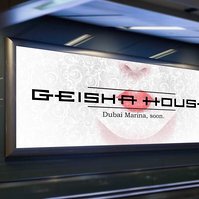 Browse other G-Design® case studies!